Last week, GN Solids Control finish the production of a full package of Pitless Drilling Waste Management Equipment. The Drilling Waste Management Equipment will be shipped to an International Oilfied Service Company for pitless treatment.
The Pitless Drilling Waste Management Equipment including below processing equipment: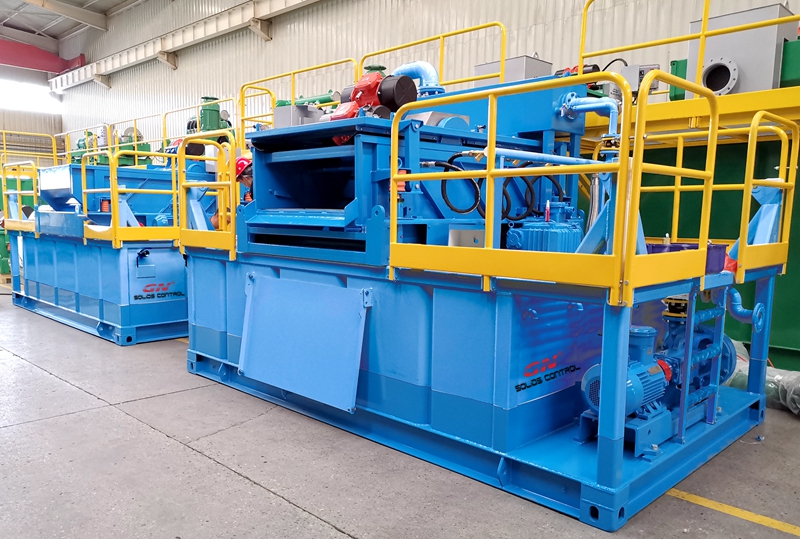 1) Firstly, there is a coarse separation shale shaker which will be mounted with coarse separation shaker screens with bigger opening to remove the big size solids in the waste material. There are nozzle for sprays to heat the material in order to reduce the viscosity and density of the waste material especially for oil sludge by heating. Furthermore, as the hazardous material is mostly harm to human health, there are protective covers on top of the shale shaker to avoid drilling mud or the waste material spatter during heating.
2) After the coarse separation shale shaker, a second shale shaker will be used with normal size API shale shaker screen to remove particles by API screens.
3) As the project is treat oil base mud and oil base cuttings, vertical cuttings dryer is used in the system to reduce the oil on the cuttings. After the vertical cuttings dryer separation, the oil content on the cuttings can be reduced to 3% ~ 5%. As the opening of screen basket for vertical cuttings dryer is between 0.3mm to 0.5mm normally, the drilling mud recovered from vertical cuttings dryer is heavy in weight, which cannot be used in drilling mud system directly. In this case, the drilling mud will be feed to high speed decanter centrifuge to reduce the mud weight.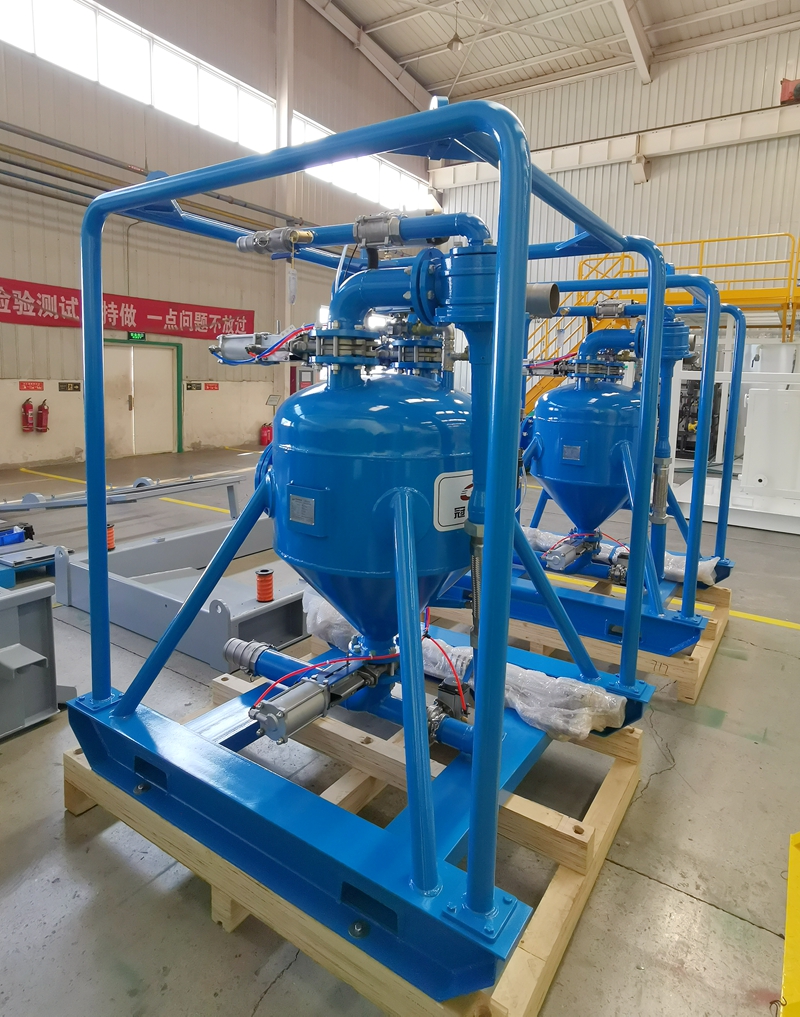 4) There are some sets of Solids and sludge vacuum pump in the pitless treatment system. The function of solids and sludge vacuum pump is to replace screw conveyors. The solids and sludge vacuum pump can be used to collect drilling cuttings from solids control system, and transfer to drilling cutting treatment equipment, like feed to coarse shale shaker, API shale shaker, and vertical cutting dryer.