Russia is a major oil producing country. Weeks ago, 6 sets GNLW363C-GP high speed decanter centrifuge were delivered to a major mud service company in Russia. The Russian service company is also an importance partner of GN Solids Control. They are cooperated with GN Solids Control over 7 years in Russia and nearby countries.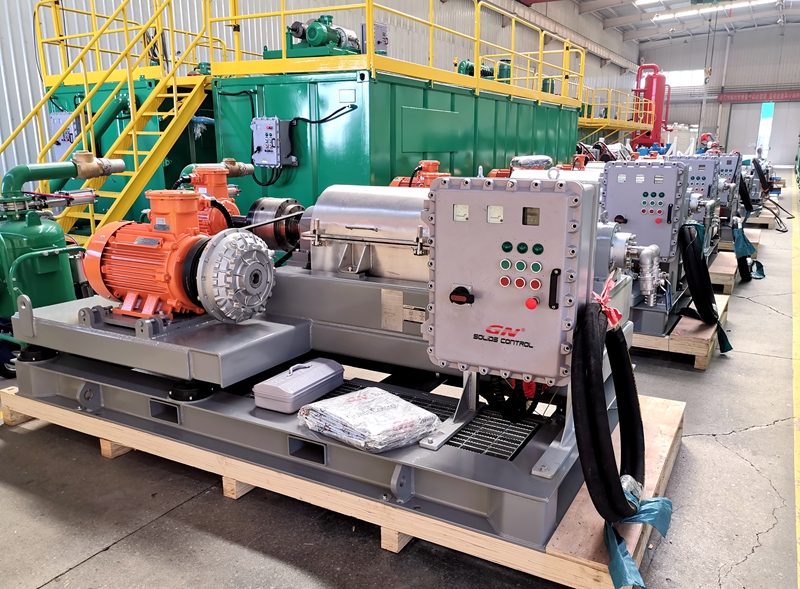 The 6 sets high speed decanter centrifuge model is GNLW363C-GP, with customized color , logo and nameplate for the client.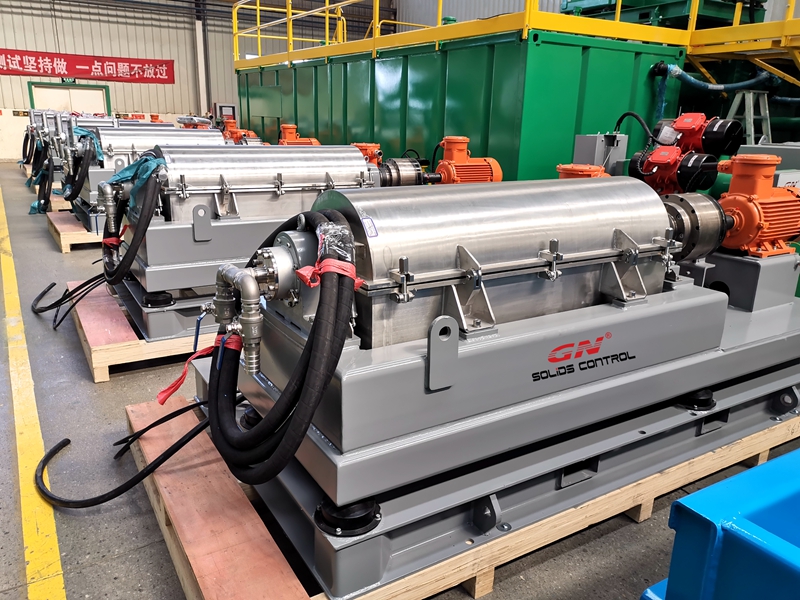 GNLW363C series decanter centrifuge is the most popular size centrifuge with 14 inch diameter bowl. It is suitable for high-speed dewatering separation of drilling mud and construction mud. GN Solids Control GNLW363C series decanter centrifuge is designed for max. water treatment capacity 45m3 / h and an effective processing capacity of 30m3 / h.
The design maximum speed is 3900RPM. GN Solids Control can offer 3 kinds of control for the 14 inch decanter centrifuge, which can meet most clients applications:
1) The most popular control type is fixed speed control for the 14 inch decanter centrifuge. Its model code is GNLW363C-GP. The Fixed speed decanter centrifuge is relative easies for operation and maintenance.
2) The 2nd type is variable frequency drive (VFD) control. Its model code is GNLW363C-VFD. The VFD centrifuge is complex than fixed speed centrifuge. But the max. speed can up to 3600RPM in specially request by clients.
3) The 3rd type is Full hydraulic drive (FHD) control. As the Full hydraulic drive system is imported from Europe, FHD centrifuge price is much higher than VFD and fixed speed control decanter centrifuge.
At the normal working speed setup before delivery is 3200RPM, the centrifuge maximum separation factor is 3063G, the conventional separation factor is 2062G, and the cut point (min. diameter of the separated particles) is 2-5μm. The differential torque is 3500N.M, the main motor power is 37KW, and the auxiliary motor power is 11KW.