Engineering geological drilling and mineral exploration are important methods to obtain accurate subsurface geological data. The usual way is to use geological core drilling, use mechanical drilling equipment or tools to drill holes in rock layers or soil layers, and take out core and soil core samples to understand geological conditions or mineral conditions.
In the process of geological drilling, water or bentonite is usually used as drilling fluid. As environmental protection requirements are getting higher and higher, traditional mud pool settlement methods have been unable to meet the requirements of geological drilling mud treatment. For geological drilling mud, GN Solids Control has developed a complete set of processing equipment and solids removal unit for geological drilling mud and mining industry slurry treatment.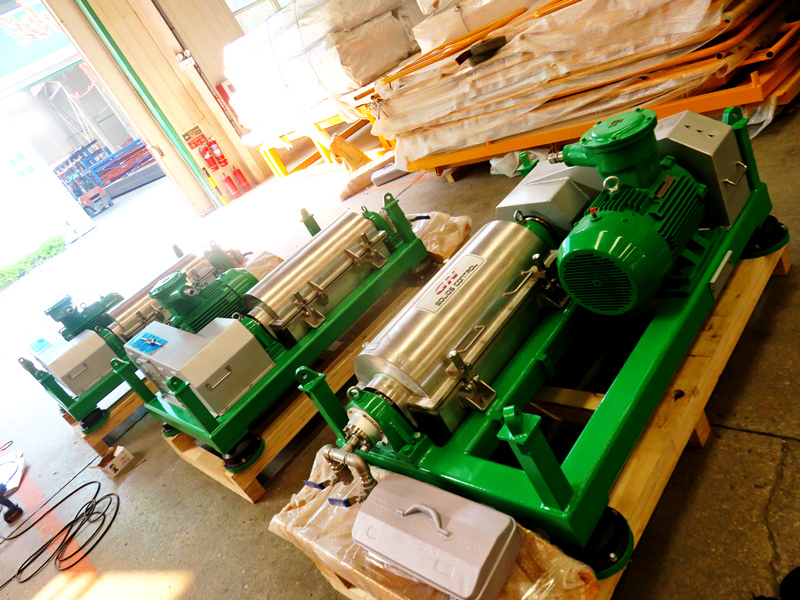 GN Solids Control has sold big quantity 9 inch mini size decanter centrifuge for mining industry in Canada, USA and Mexico. This weeks, some sets of 9 inch mini centrifuge is ready. After factory commissioning, they will be shipped to a Mexico client.
GNLW223 Series mini side decanter centrifuge is specially designed for high speed, small capacity, small footprint, fine solids separation. It is widely used together with mini size mud cleaner GNZS752 in solids removal unit.
GN Solids Control makes full package compact design solids removal unit for diamond drilling and mining industry. The major separation system of GN solids removal unit is mini size shale shaker and decanter centrifuge. There is a small mixing unit allocated together with the separation equipment. All equipment are controlled by the central control system and allocated on the small mud tank. There are ladders and guardrails around the tank and easy up stairs and down stairs during operation.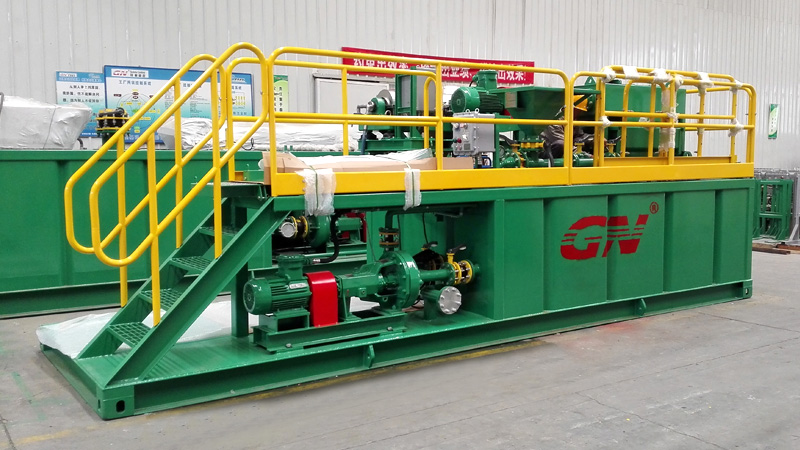 GN Solids removal unit is environmentally friendly. It can reach No-Pit drilling. It can reduce the solids weight and recycle the water phase for reuse. So it can reduced the water consumption.
The processing capacity of GN Solids removal unit is 0 ~ 150 LPM. The unit can reduced the drilling fluid consumption over 40% with Shaker, Centrifuge, Pumps, mixing unit, Tanks and Generators (Optional) .