Reference to GN Solids Control scope of supplying pumps, clients may contact GN and would like to get more information of GN Vacuum Sludge Pump: Complete technical catalog and performance capabilities, etc…
GN Solids Control has 3 models solids and sludge vacuum transfer pump: GNSP-40B, GNSP-20B, and GNSP-10B. GNSP-40B is a large model with mounting skid. GNSP-20B and GNSP-10B are portable models with tires for easy movement.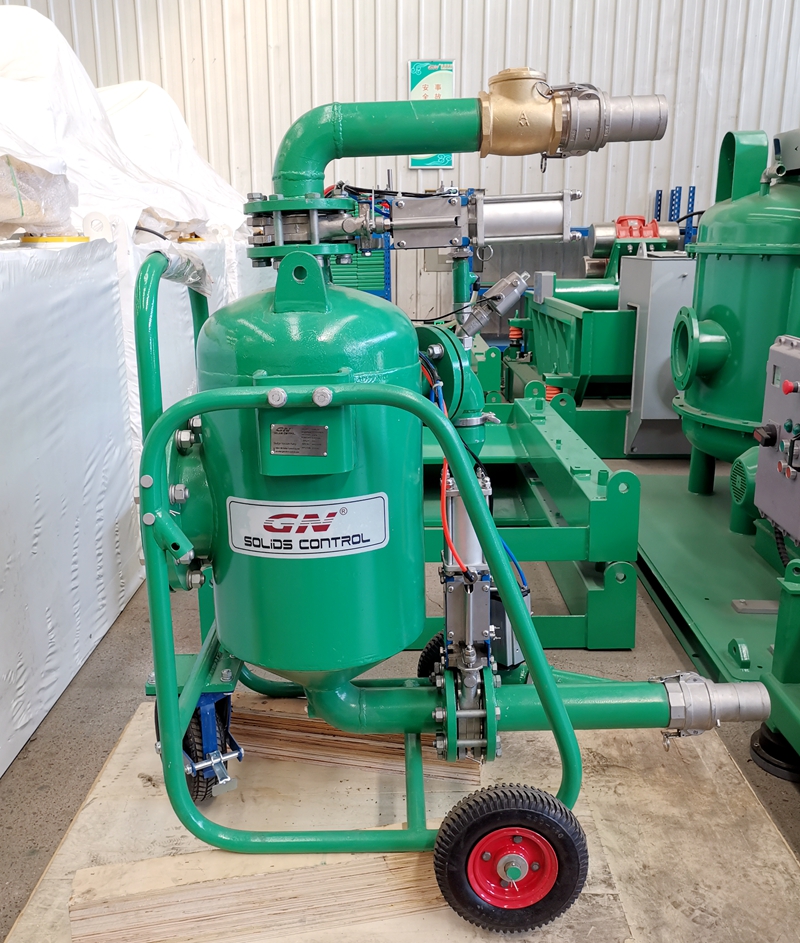 GN vacuum pump is specially designed for long distance solids and sludge transfer. In order to ensure the pump can meet clients working situation and can solve their issues, before order, GN Solids Control sales engineers will send a questions list about vacuum pump. Clients are requested to answer as more as they can to let GN know more about their jobsite and their demands. Then GN engineer will see if the pump can suit the applications.
The pump is 100% driven by air. Clients also need to pay attention on the air supply, and compare which pump model they can have qualified air supplier. Clients can feed air from rig or from other air supplier, or by separate an air compressor.
Actually, GN Solids Control usually ask two typical questions to make sure the vacuum pump is suitable to use:
1.  Where does the material originally come from? If there are big stones or aggregates, the pump will not work.
2.  What's the height between the suction port and material? Should be within 8 meters in order to work, otherwise need to lower the pump.  But the transfer length can up to 500m or 1000m.
Except for the vacuum pump for solids and sludge transfer, GN Solids Control makes various sizes of screw conveyors for drilling cuttings transfer. And GN Solids Control make full line separation equipment for drilling waste management, oil sludge treatment and for waste slurry treatment. GN major separation equipment includes shale shaker, decanter centrifuge, disc centrifuge, vertical cuttings dryer, high G drying shale shaker.