Mostly GN ViST screen vacuum unit is used together with GN shale shakers, and other shaker brands with utilizing flat replacement shaker screens.
Some customers are wondering if the ViST screen vacuum unit can be used together with Pyramid screens. They contacted GN Solids Control to ask about the performance of the ViST screen vacuum unit when used with Pyramid style shaker screens, as they seemed to think there would be a reduction in efficiency due to the design of the PMD screen. They want to know did other people use the ViST screen vacuum system with PMD screens and what was the outcome?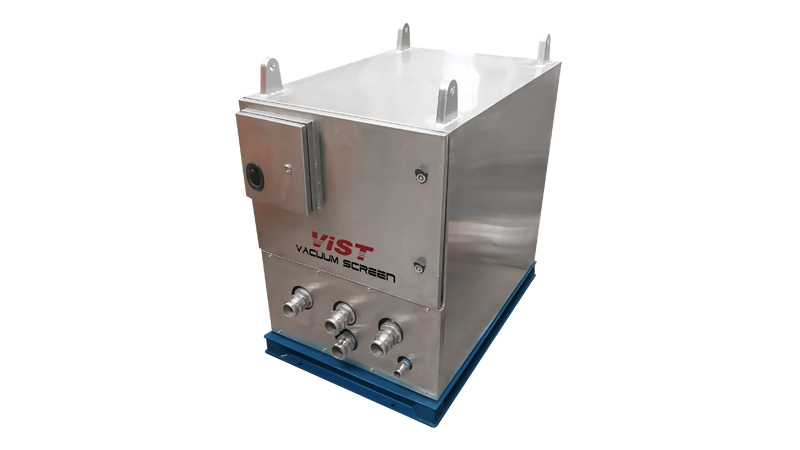 The reply from GN Solids Control about this question is that, the ViST screen vacuum unit can only be used for flat screens. It cannot be used for pyramid shaker screens.
There is a catch pan under screen deck to connect shakers with ViST unit. Because the ViST screen vacuum unit catch pan is only installed below the last screen of shaker decks. So for people prefer the story of pyramid screens, they can use a flat screen on the last end of shaker deck. They can use PMD screens on the other screen decks.
Besides ViST screen vacuum unit and different models shale shakers and replacement shaker screens, GN Solids Control is also a major manufacturer on full line processing equipment for oil and gas drilling. Like mud cleaner, desander, desilter, mud agitator, mud gun, mud tanks, different sizes screw conveyors (cuttings augers), mixing hopper, shearing hopper, drill cuttings solidification unit, dewatering unit, various pumps (centrifugal pump, slurry pump, solids and sludge vacuum pump…), decanter centrifuges sizing from 9 inch, 14 inch, 18 inch, 22 inch to big bowl 30 inch, etc…
Furthermore, GN Solids Control is a leading manufacturer on drilling waste management equipment and systems, like equipment and system for drilling mud solids control, for drilling waste management, for oily sludge separation, for automatic tank cleaning, for water treatment, etc…