GN Solids Control company is a leading brand from China focusing on thedesign and manufacturing of drilling mud solids control equipment, drilling waste management equipment, as well as high quality replacement shaker screens. Days ago, GN Solids Control completes a package of vertical cuttings dryer system for an overseas mud service company. It is a customized system will be used to separate oil base mud and cuttings.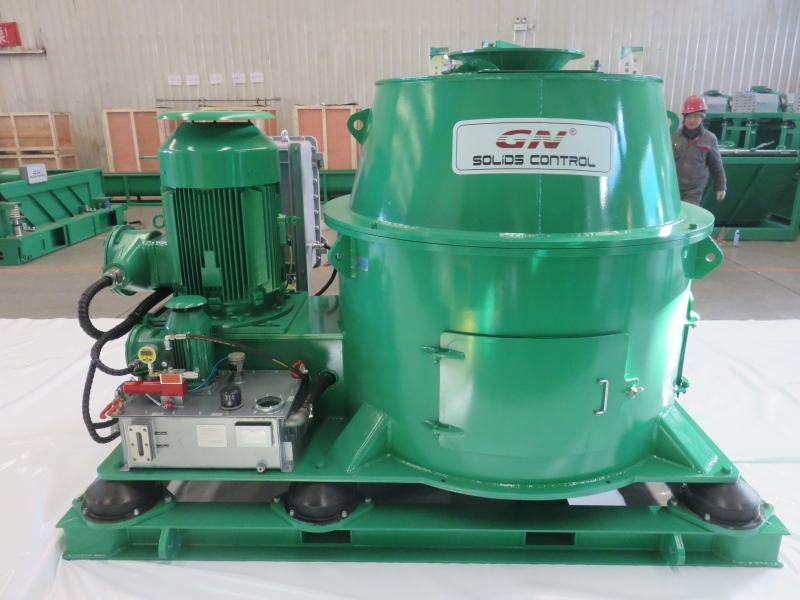 The vertical cuttings dryer packages is including but not only limited to: Vertical cuttings dryer module GNCD930G, high speed decanter centrifuge, fabricated container ( which is complete with windows, doors, lights, electrical control penal, etc…), drill cuttings transfer screw conveyor, flushing pump of the vertical cuttings dryer, lifting device, buffer tanks for recovered mud, feeding pumps, etc.
Vertical cuttings dryer modular: The major separation device of this unit is GNCD930G vertical cuttings dryer. It is the major separation equipment used for oil base mud and cuttings separation in oil and gas drilling field. There is a flush pump equipped for the modular to support continue running of the unit.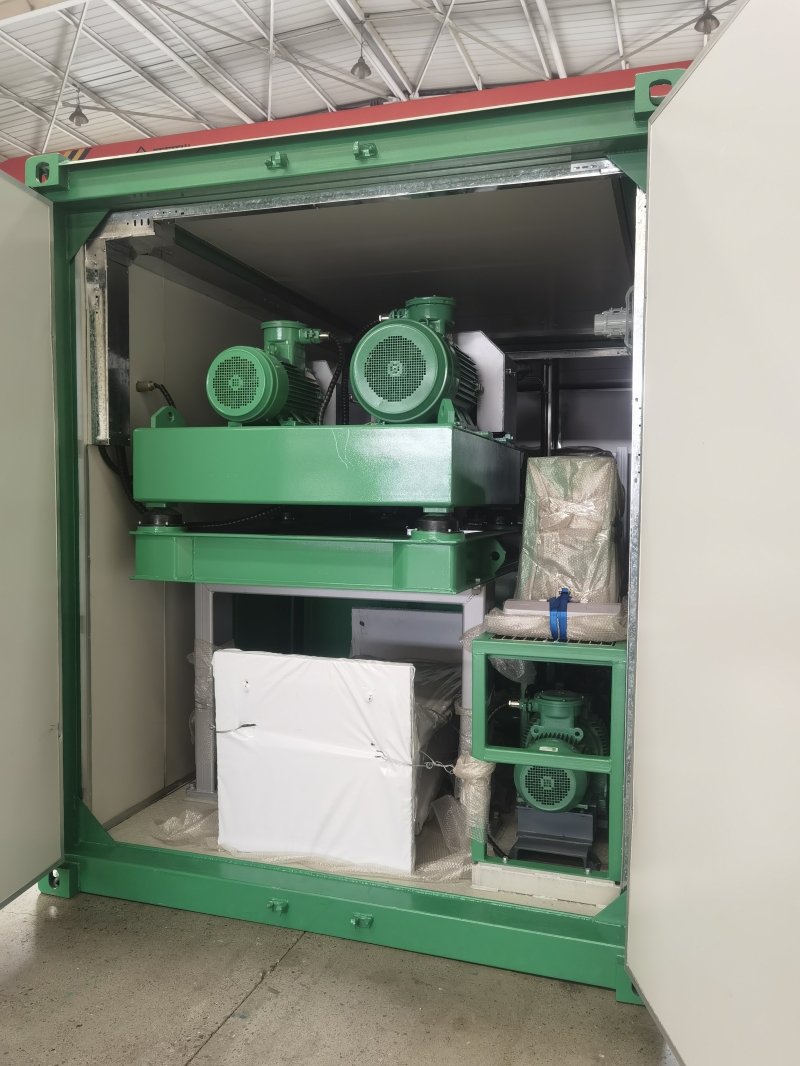 High speed oilfield decanter centrifuge separation modular. The major separation device is 14 inch high speed centrifuge GNLW363D-VFD, which is complete with centrifugal separation, variable frequency drive (VFD) control panel, feeding pump, and pipelines. German brand NETZSCH pump were equipped in the system to feed for the decanter centrifuge. It is the same brand as the flush pump of vertical cuttings dryer.
The major separation equipment are allocated inside a fabricated container. The major advantages of the containerized design is that, it is fast and convenient for fast movement and installation. And plus, it especially suits for the extremely cold weather in winter.
Screw conveyor is the most popular and normal transfer device for the drill cuttings transfer. GN Solids Control makes screw conveyor with auger size vary from 10 inch to 18 inch. And the transfer length from 12ft, 24ft, to 36ft and 48ft. GN Solids Control utilizes 12ft standard length for each auger section. The users can remove or insert a middle section to change the transfer length of the auger.