Recently, GN Solids Control got inquires from clients for the drilling cuttings treatment. Below is the client's request.
They are proposing to use the cuttings blowing pump for drill cuttings transfer and disposal from an offshore jack up rig to a dedicated barge. The clients want to treat both OBM and WBM contaminated cuttings.
In addition to this, they will require some other equipment as follows:
Cuttings storage system: Bulk storage and retrieval systems 150bbls discharging at 30mt/hr
315hp, 1260cfm 150psi twin air compressor if available
100HP vacuum unit for spill containment (750 gal volume and 1600cfm flow)
40tph vertical cuttings dryer (DRY TO BELOW 5% OOC RATIO)
And they give note that it is of great importance that all equipment must be explosion proof.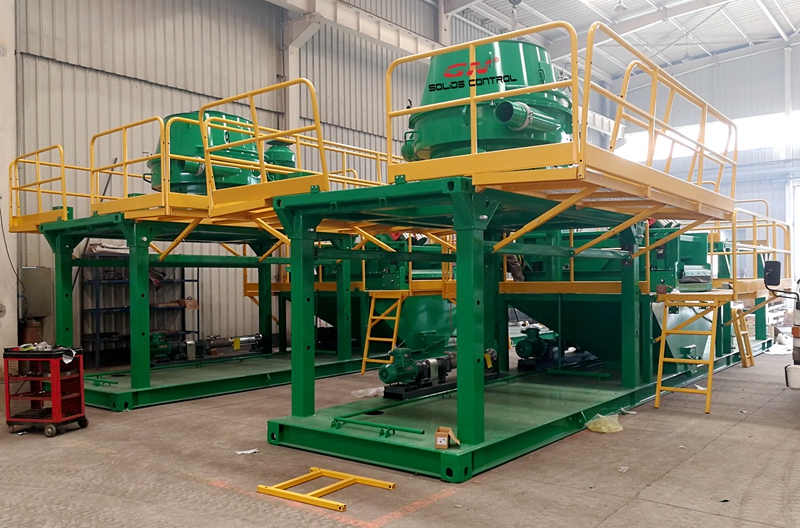 Based on the client's need, our sales people keep communicating with them for a suitable proposal for them.
The cutting transfer way can be effected by vacuum pump or screw conveyor. Vacuum pump is widely used to transfer oil sludge, 100% air running/operation, it can use for some special jobsite
Vacuum pump running video link, FYI: http://www.gnsolidscontrol.com/video/gn-drilling-cuttings-or-sludge-vacuum-transfer-pump-working-video
We have triple skip station to collect and transfer cuttings, and send drawings to clients for reference. Screw conveyor is another way to collect and transfer cuttings from mud processing equipment to the cuttings storage equipment.
And vertical cutting dryer is GN advantage. The Vertical cuttings dryer is mainly used to treat OBM cuttings. For WBM cuttings, GN recommended to use High G-Force drying shaker instead of vertical cuttings dryer to separate. GN attached some complete cutting management solutions for reference. And clients can also check jobsite videos on GN website.
GN Solids Control is leading manufacturer on solids control and waste management equipment. GN is also manufacturers for different models replacement screens. GN owns factories in Beijing China and have a big warehouse in Houston. Clients can visit GN website or contact GN sales team to get support.