Screw conveyor is the most popular transfer device which is used to carry drilling cuttings from solids control shale shaker, coarse shale shaker, desander, desilter, mud cleaner as well as decanter centrifuges in the drilling mud system. They carry the drilling waste from the mud system to mud cutting waste pits eliminating water-jetting.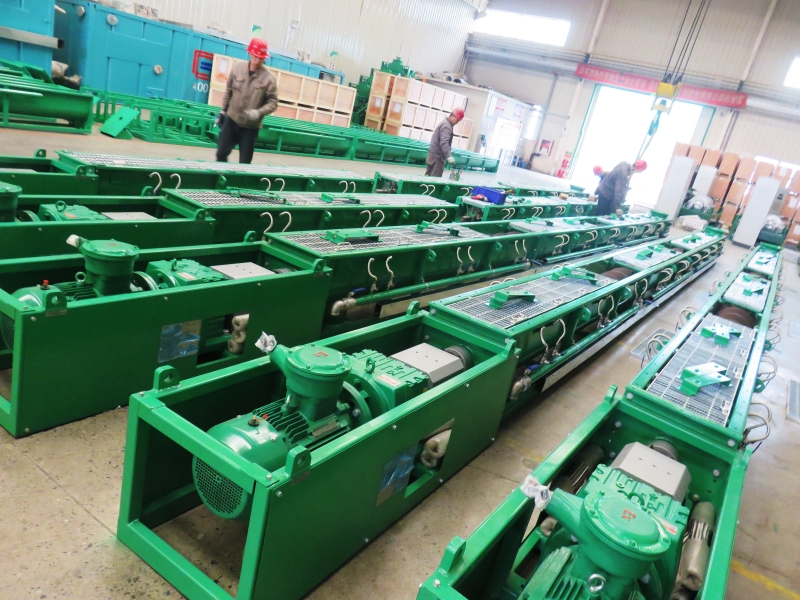 GN Solids Control has rich experience to make drilling waste transfer screw conveyor which meet KOC HSE demands. KOC launched many new rig tender at tend of 2022, as this reason, GN Solids Control got many orders including screw conveyors. In the 1rst quarter of 2023, GN Solids Control work shops are business on the screw conveyors, around 100 screw conveyors were shipped or will be shipped from GN factory.
KOC is the National oil company of Kuwait. They have strictly technical and HSE requests on the screw conveyor. As they faced some human hurt cases which caused by their previous screw conveyors.
GN Solids Control is among the first suppliers to offer the qualified screw conveyors per KOC new HSE standard.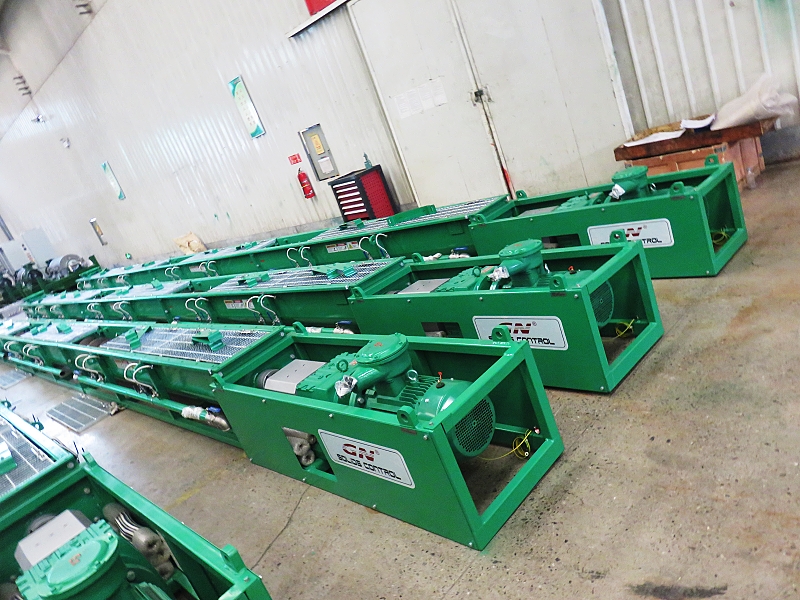 Below are the basic technical and HSE design GN Solids Control offered to suit for KOC standard. Through the years, GN Solids Control offered hundreds of such standard screw conveyors to drilling companies and rig companies to service KOC projects:
1. There are covers on top of the screw conveyor augers. GN Solids Control provide metal plate auger covers and gratings as auger covers per order request. They covers are fixed on the top of the auger with hinges on one side & provision for locks / bolts on the other side. It is for fast open and close.
2. There are grab wire loop along the whole auger length with is fixed on top of the auger auger 1.automatic power trip when the top cover is opened up from closed position.
3. Emergency STOP Switches located at Shale Shaker area and Near Auger.