For a mine tailings dredging project , project contractors normally need to dewater the mine tailings and recover the sand and silt size particles.  Depends on different mining material, contractors should carefully select the relative equipment and treating capacity to process the fluids.
First of all, we know what percentage and size of coarse tailing, full tailing stream and fine tailing. According the information, we could the choose the shale shaker with shaker screen and de sander or de silter.
Secondly, we should know that the expecting treating capacity and recovery the size of particle. According treating capacity and particle size, we are able to select the mount the shale shaker and the number of hydrocyclone cones. If the recovery size of particle is over 0.04, de sander cones will be enough to met clients' requirement.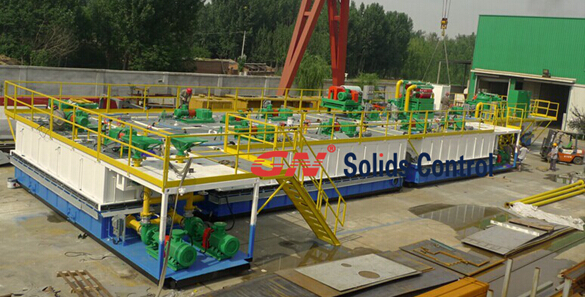 For 1500GPM Mining dredge
1.3 Sets of GNZS703E shale Shaker
2.1 Set of GNZS703E-3S16N Mud cleaner or GNZJ703E-3S desaner