GN Solids Control is capable to design and make both 2-phase decanter centrifuge and three-phase centrifuge for industry separation. GN Solids Control makes various size decanter centrifuge, the centrifuge bowl size includes 9 inch, 14 inch, 18 inch, 22 inch and 30 inch.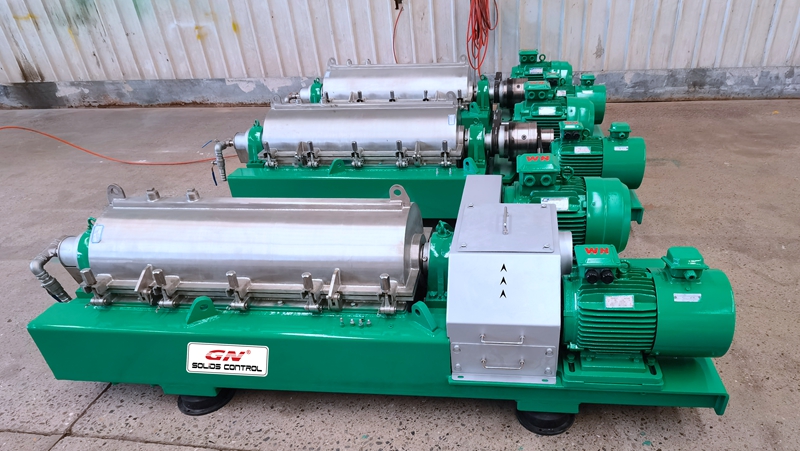 The 9 inch centrifuge is a mini size decanter centrifuge. It is also called as baby centrifuge. The 9 inch centrifuge is normally used in mining slurry treatment. It is also widely used for diamond drilling in the solids removal plant.
14 inch decanter centrifuge is widely used in oil and non-oil drilling field for drilling mud treatment. It is the most popular size for drilling mud treatment. There are fixed speed control, VFD control and FHD control for the 14 inch decanter centrifuge.
There are high speed and middle speed 14 inch decanter centrifuge. Clients can use VFD control or FHD control to change the centrifuge speed. For the fixed speed decanter centrifuge, clients can use different sizes pulley and belt to change speed. The middle speed centrifuge generates low G force for high gravity separation, like barite recovery. The high speed decanter centrifuge generates high G force for low gravity separation, for fine solids separation to reduce the mud weight.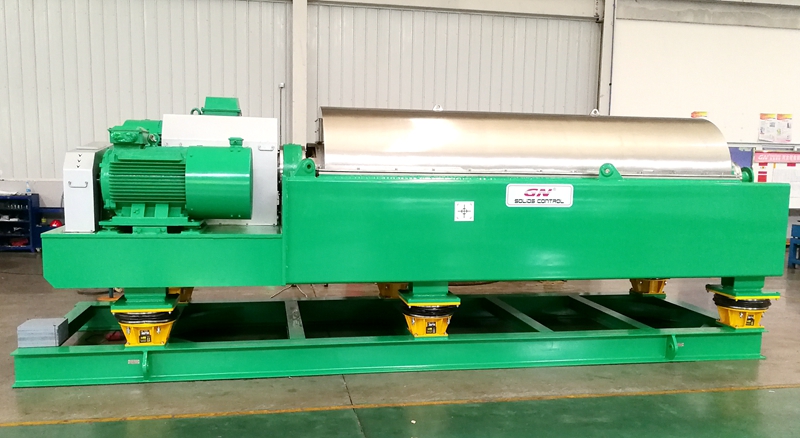 22 inch big bowl decanter centrifuge is normally used in slurry treatment system for waste water dewatering. The centrifuge is driven by VFD control panel to adjust bowl speed and conveyor speed. It is also used for drilling waste management and other waste water treatment for for thickening sludges or mud The 2 centrifuge model is normally equipped with VFD control panel.
30 inch decanter centrifuge is the largest centrifuge GN Solids Control makes. Fewer company is capable to make such big size decanter centrifuge. The 30 inch huge size centrifuge is normally used for big diameter micro tunneling, and for mining industry slurry treatment.